Supporting to Increase Your Business Value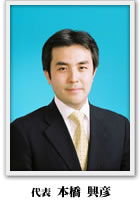 At Motohashi Consulting, Tax & Accounting, we are committed to support your management mainly through business issues of financial and managerial accounting and tax.
In recent years, people are paying more attention to accounting issues. We believe this is because the tough business environment of today does not allow companies to place low priority to accounting issues but rather requires clear understanding of managerial and financial indicators based on accurate closing data and managerial accounts through underlying precise bookkeeping procedures, all for the existence of the enterprises.
In the era of increasingly competitive business environment, we are here to assist clients to achieve further growth, providing a wide array of advisory services in such areas as formulation of corporate strategy and improvement of management systems, in addition to more traditional bookkeeping and tax support services.